Take Our Minority Business Development Questionnaire
The information gathered will provide a comprehensive image of the Arab American business presence in the US.
About The Scholarship Award
Purpose: Recognize and award Arab-American university students who excel in Media Studies.
---
Scholarship Award Amount: $2,500
---
Eligibility: University students enrolled in the 2023-2024 academic year. Juniors, Seniors, and Graduate School students majoring in Journalism, Television, Radio and/or Film.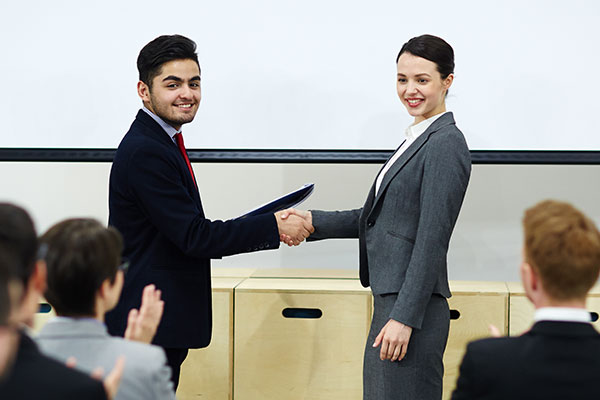 Application Instruction
Mail and include the following items to ADC's Research Institute c/o Nabil Mohamad:
Two letters of recommendation signed by your Mass Communications professors.
Print copies and/or email links of your relevant work.
Share how Dr. Jack Shaheen's work has influenced you. Include in your one-page statement explaining your goals, stating you are a U.S. citizen of Arab heritage.
Official academic transcripts (minimum 3.0 GPA is required).
Permanent home address, mobile number, and email address.
Application Deadline: Wednesday, April 12, 2023
*Note: Incomplete or late applications will not be accepted.
Submit All Materials To:
ADC Research Institute
Attention: Mr. Nabil Mohamad – ADC Vice President
1705 Desales Street, N. W. Suite 500
Washington, DC 20036
Should you have further questions, call (202) 244-2990 or email [email protected].
Dr. Jack G. Shaheen Scholarship Awards will be presented at the 2023 ADC National Convention.